I.E 2.0 Skills English Program
2 hours per day
5 days each week
6 levels in 36 weeks from beginner to advanced
Fees: Ringgit Malaysia 1000 (per 4 weeks/1 level/2modules)
The I.E. 2.0 Skills English Program has been designed for:
Those looking for a specific skill either reading and writing or speaking and listening.
Those looking for a more relaxed approach to study
Working adults or those without the time to devote to full time study
| Level | Duration | IELTS Equivalent | CEFR Level |
| --- | --- | --- | --- |
| | | | |
| | | | |
| | | | |
| | | | |
| | | | |
| | | | |
Join Awesome Today, Succeed Tomorrow
Join students from 57 countries
| Tuition Fees | 1 - 8 Weeks | 9 - 16 Weeks | 17 - 24 Weeks |
| --- | --- | --- | --- |
| | | | |
| Other Fees | Registration |
| --- | --- |
| | |
| | 100 RM For Every 6 Weeks only |
| Other Fees | Books | Discription |
| --- | --- | --- |
| | | |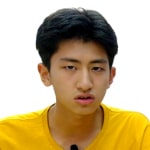 ZHAO SHENGXI
I can say confidently that my grammar and writing skills are at the decent level. However, I was struggling with speaking and listening. I have very good memory and I was taught by good teachers in China. Unfortunately, due to the fact that, I didn't have native speakers around me, no matter how hard I've tried I couldn't speak nor could I understand when others were speaking English. I registered immediately at Awesome Academy, when I knew that I can study only the skills which I need. It was fantastic experience, teachers made me feel very comfortable even when I made mistakes, it encouraged me to continue trying and feel less shy when speaking. I was studying only 2 hours a day, and within 1 month, I managed to improve my level of speaking to the same level of my writing. I feel very grateful to the teachers and the academy for helping me overcome my fears in speaking English.
SAMEIR
I am an expat living in Malaysia. All this time I managed myself in an English-speaking country with my basic English. But I always wanted a better career and opportunities, and to achieve that I had to improve my speaking. I studied at Awesome Academy for 3 months, and I've improved a lot, and I've also met a lot of great people from different countries. Teachers and students became like my family, I continue visiting Awesome even after completion of my studies. I like sending time here and helping other students in a similar situation like me.
ABDULHAMID
For the past 4 years I was visiting UK for summer holidays to learn English, which I did. I've learnt to speak English, but not to write in English. I know, it sounds absurd, but we have never really studied grammar or writing. When it was time to get my IELTS, I couldn't score high enough in reading and writing. So, I decided to improve these skills. I was surprised that I am not alone, and that there are many people like me who need to improve only these 2 skills. Anyway, now I feel very confident, I write without mistakes, and started enjoying reading books, which is a lifelong skill which I will cherish forever.
Frequently Asked Questions
Throughout the year, every Monday we have an intake, you may start your classes at any Monday.
Is 2 Hours study includes the break time?
No, Study hours + break time for I.E.2.0 Skills English Program is 2 Hours and 15 Minutes.
Your teachers are Highly qualified native American and British teachers.
How many students in the class?
Not more than 16 students per class
Do I have to apply for visa?
We don't provide student visa for I.E.2.0 Skills Program.
Is there any age limit to join the classes?
In order to be able to join the classes student must be minimum 16 years old.
In order to give students more options to learn English based on their needs and personal circumstances, Awesome Academy has tailored I.E. 2.0 into three separate programs based on how much time students can dedicate towards study.