In order to give students more options to learn English based on their needs and personal circumstances, Awesome Academy has tailored I.E. 2.0 into three separate programs based on how much time students can dedicate towards study.
I.E.2.0 Express Program
6 hours per day
5 days each week
6 levels in 24 weeks, from Beginner to Advanced Course
The I.E.2.0 Express English Program has been designed for:
Students seeking to achieve competency in English quickly
A good option for those wishing to reduce accommodation/living costs
Individuals looking to blend in quickly with an English-speaking community
Those planning to visit or move to an English-speaking country
Business professionals seeking to improve their English
| Level | Duration | IELTS Equivalent | CEFR Level |
| --- | --- | --- | --- |
| | | | |
| | | | |
| | | | |
| | | | |
| | | | |
| | | | |
| Tuition Fees | 1 - 8 Weeks | 9 - 16 Weeks | 17 - 24 Weeks |
| --- | --- | --- | --- |
| | | | |
| Other Fees | Registration | Visa and Medical Insurance | Security Deposit | Airport Pickup |
| --- | --- | --- | --- | --- |
| | | | | |
| Other Fees | Books | Discription |
| --- | --- | --- |
| | | |
Join Awesome Today, Succeed Tomorrow
Join students from 57 countries
International Students Packages:
| Duration | Registration | Tuition Fees | Books | Visa and Medical insurance | Airport Pickup | Security Deposit | Total |
| --- | --- | --- | --- | --- | --- | --- | --- |
| | | | | | | | |
| | | | | | | | |
| | | | | | | | |
The Package include:
Registration and Placement Fees

6 Hours study per day

Books Fees

Visa and Medical Insurance Fees

Visa cancelation Fees

Full Medical checkup Fees – Upon Arrival

Visa deposit of RM 500 refundable

Airport Pickup Fees
What you can add to your package:
LI CHERLY
I was trying to learn English as long as I can remember. Eventually, I had to learn it as soon as possible due to my work in IT industry. I was struggling, because all the latest information was in English, and I couldn't understand it. Luckily, I found an agency in China, who suggested me to come to Malaysia and study English at Awesome. I can't even describe how grateful I am to Awesome Academy for making me reach advanced level in 5 months, I've started at elementary level. Now I feel way ahead of my colleagues in China, because I can communicate with international partners and find any information I want in English.
ZHANG XUERU
I would like to thank Awesome Academy for helping me learn English and register at the best Malaysian university. I had a deadline for university registration and needed to learn English very fast and get IELTS certificate. People around me didn't believe that I will be able to learn English in such short period of time. But I have studied very hard and practiced English a lot, even outside of class. I can say that Awesome is the best place for students in similar situation like me. If you want to learn English fast and ready to study 6 hours a day, 5 days a week, then look no further, because Awesome is the only place where you can achieve real results in very short time.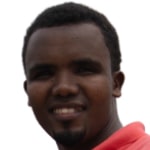 SAEED
Hello, everyone! I want to share my experience at Awesome Academy. I was studying at Express Program, and could complete 3 levels in 3 months. I arrived to Malaysia having very basic knowledge of English. Now I am going back with pre-intermediate level. I love Malaysia very much, people, food and great friends from different countries. Work hard, party hard is about Awesome. We studied a lot, but had a lot of fun as well. We have visited almost all the touristic attractions at group activities with Awesome students. And we also visited Malaysian universities, I wish to come back next summer again in order to complete my studies and get IELTS.
Frequently Asked Questions
Throughout the year, every Monday we have an intake, you may start your classes at any Monday.
Is 6 Hours study includes the break time?
No, Study hours + break time for I.E.2.0 Express English Program is 7 Hours and 30 Minutes.
Your teachers are Highly qualified native American and British teachers.
How many students in the class?
Not more than 16 students per class
Do I have to apply for visa?
If you are international student and you are looking to study 16 weeks or more you need to apply for Student Visa.
How long the student visa process takes?
4 – 6 Weeks after completion of documents.
What is the advance payment required to apply for student visa?
You will need to pay Ringgit Malaysia 3500 to apply for student visa.
What are the documents required for student visa application?
White Background Passport Size photo
Scan of All Passport Pages
High school certificate in original language
Highschool certificate translated in English
Highschool transcript in original language
Highschool transcript translated to English
Health Declaration form.
Is there any age limit for the visa?
In order to apply for visa student must be between 18 to 45 years old.
Is there any age limit to join the classes?
In order to be able to join the classes student must be minimum 16 years old.